DR HAUSCHKA METHOD
MASSAGES & SAUNA AT LA TOUR D'ONCIN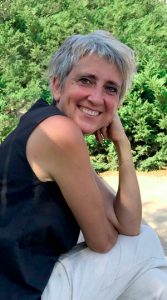 Anne-Marie Galonnier
Anne-Marie Galonnier is a state and Dr Hauschka Method certified esthetician and Naturopath. She is a dietetic and nutrition advisor and expert in fasting.
TAKE TIME FOR YOURSELF
Carved into the rock of the ancient cellars, guests will discover a rich Andalusian atmosphere with warm colors where we invite you to relax in the sauna or to enjoy a spa treatment. Guests will be greeted with herbal tea from the garden and homemade cake while basking in the sun. We invite guests to treat themselves (or friends!) to in this special space for self-care, pampering, and disconnecting.
Recommended to book when you arrive.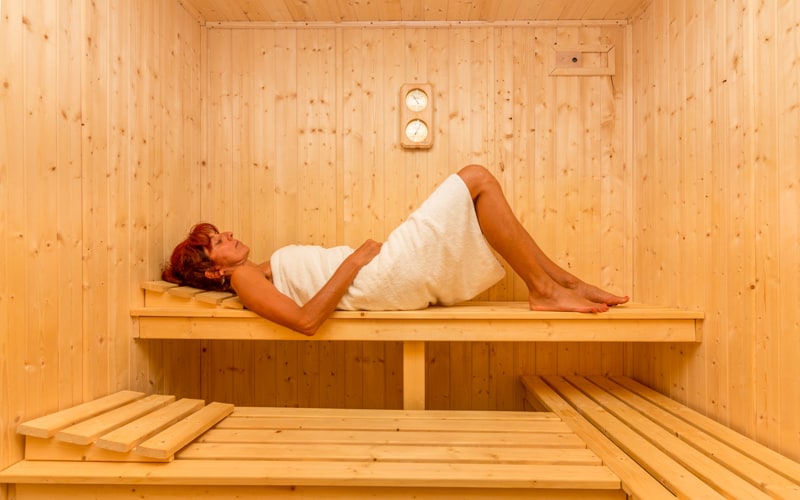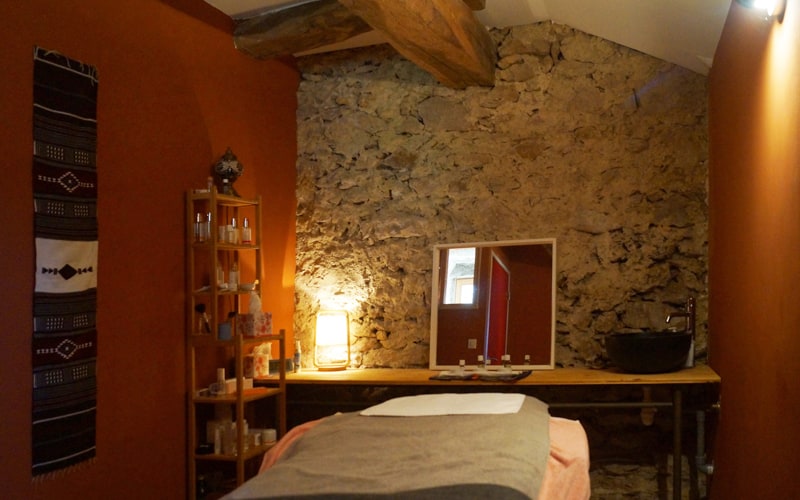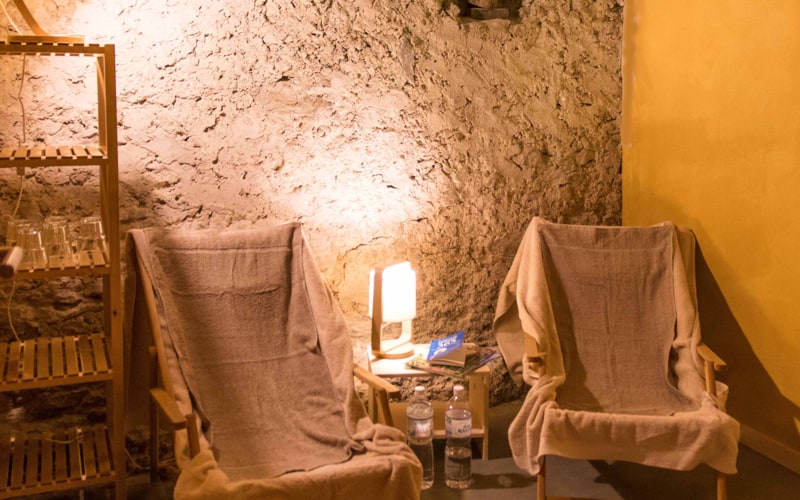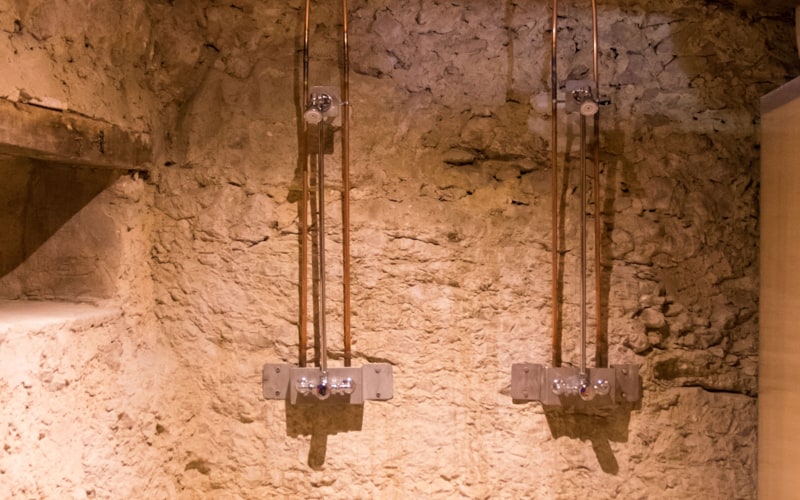 DR HAUSCHKA TREATMENTS
Dr Hauschka aesthetic treatments stimulate your skin's natural healing properties, support regeneration processes, and produce a return to balance.
Practiced with organic cosmetics designed by Dr Hauschka, the purifying facial treatment is an intense cleansing for all types of skin. It cleanses, purifies, detoxifies, and refines. This gentle cleansing treatment balances skin functions and promotes letting go.
At the heart of the treatment is lymphatic stimulation with silk brushes that will activate the process of elimination and regeneration. Result: a radiant complexion.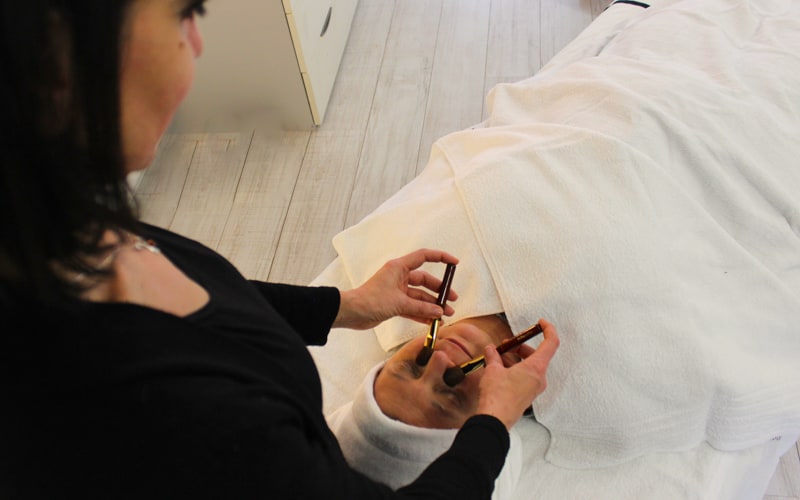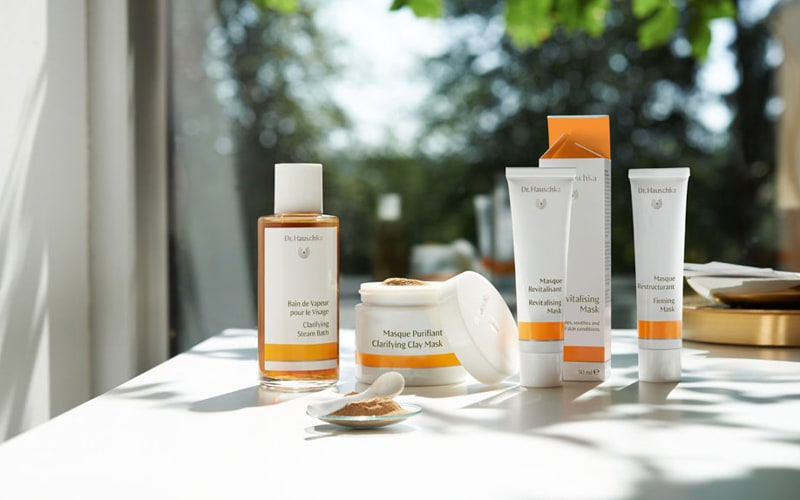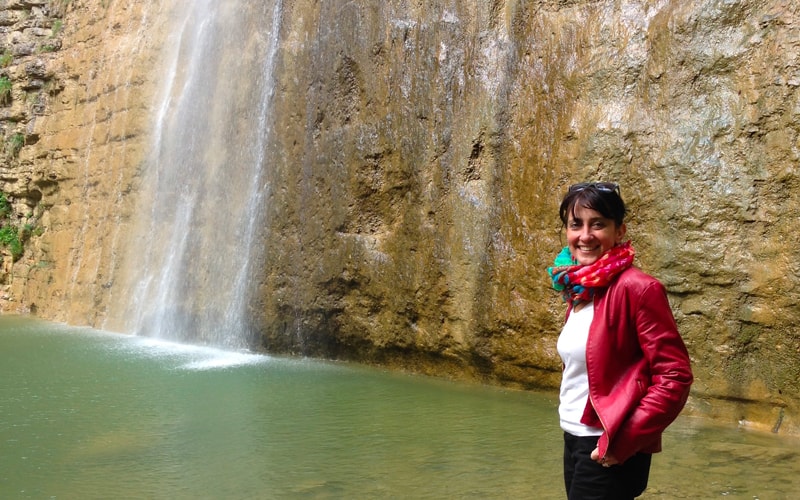 RYTHMIC MASSAGE
A soft touch massage, with Lemniscate gestures creating breathable and rhythmic waves, allowing you to refocus and feel enveloped in harmony.
LOMI-LOMI MASSAGE
Lomi-Lomi massage is an ancestral Hawaiian practice, where touch is essential to achieve deep relaxation and to rebalance the mind and body. This treatment is performed through broad movements using the forearms.
FACIAL TREATMENTS
All treatments are adapted to each guest's age, gender, and skin type.
Complete Abundance (90 minutes)
◆ A treatment protocol that focuses on improving circulation from head to toe. This service boosts your body's natural regeneration processes. After a special preparatory process, your face, neck and chest will be prepared for an amazing stimulating cleansing treatment.
Cleansing and revitalizing treatment (60 minutes)
◆ A shortened version of the Complete Abundance service, this treatment emphasizes cleansing and purifying, leaving your skin refreshed and revitalized.
Teen treatment (45 minutes)
◆ Skin cleansing adapted to adolescents' skin needs. The treatment includes personalized advice for future skin care.
THE BODY
Rhythmic massage (Dr Hauschka method, 90 minutes or 60 minutes)
Lomi-Lomi massage (60 minutes)
Complete back treatment with massage (90 minutes)
COCOONING TREATMENT
◆ This service combines the Complete Abundance treatment with a Dr Hauschka rhythmic body treatment.
SAUNA

Before starting your treatment, why not start with a sauna session? The heat and steam will enrich your massage or facial service. The sauna is open to all spa guests.
Please plan to arrive 30 minutes before your treatment to enjoy the sauna!