Workspace
Our meeting rooms are equipped with cable/high speed Wifi internet (optical fiber)
THE LARGEST MEETING ROOM MEASURING 80 m2
This bright and open room with a view of the Chartreuse Mountain Range can be configured in multiple ways to accommodate 50-60 people. This room is equipped with a large screen, a video projector, a Sound system, a flipchart, a piano, carpets, and meditation cushions. The oak parquet floor is heated.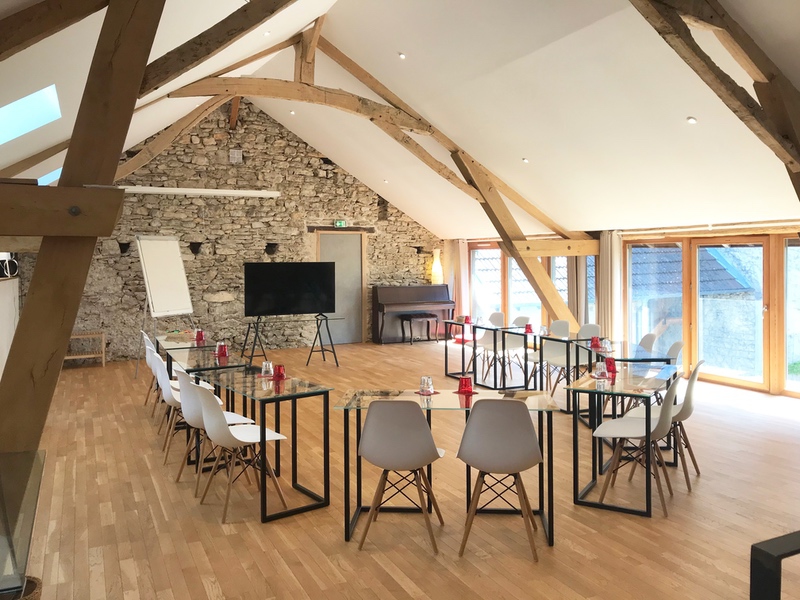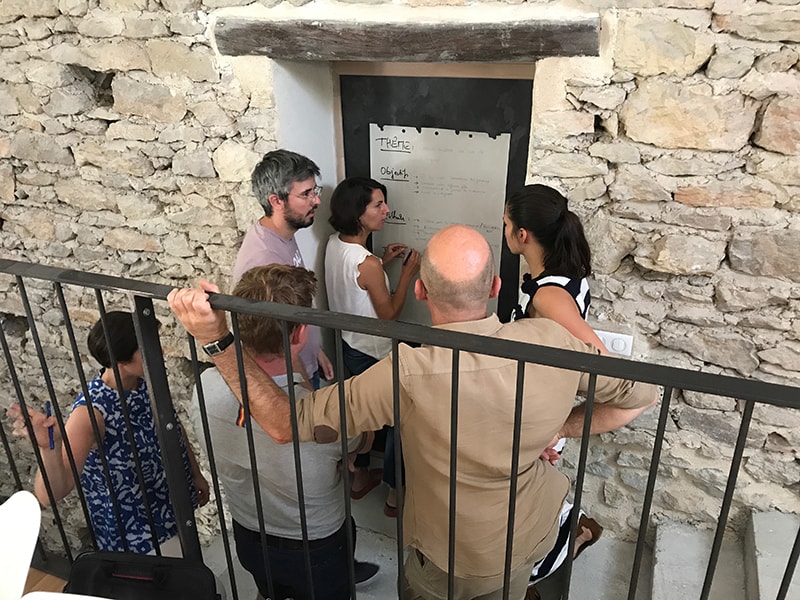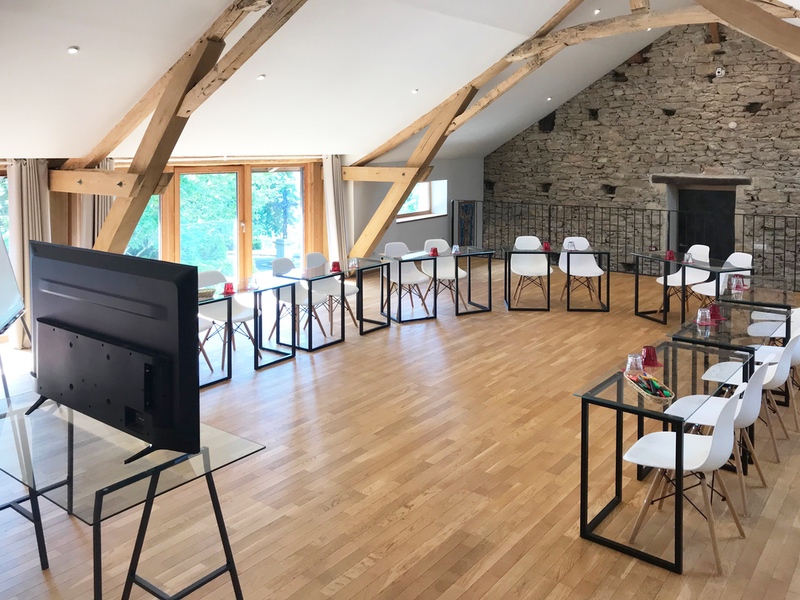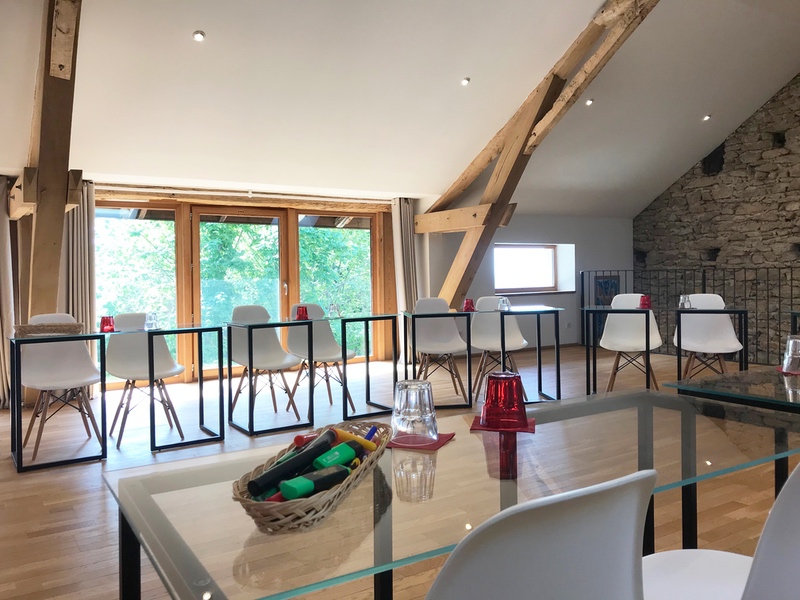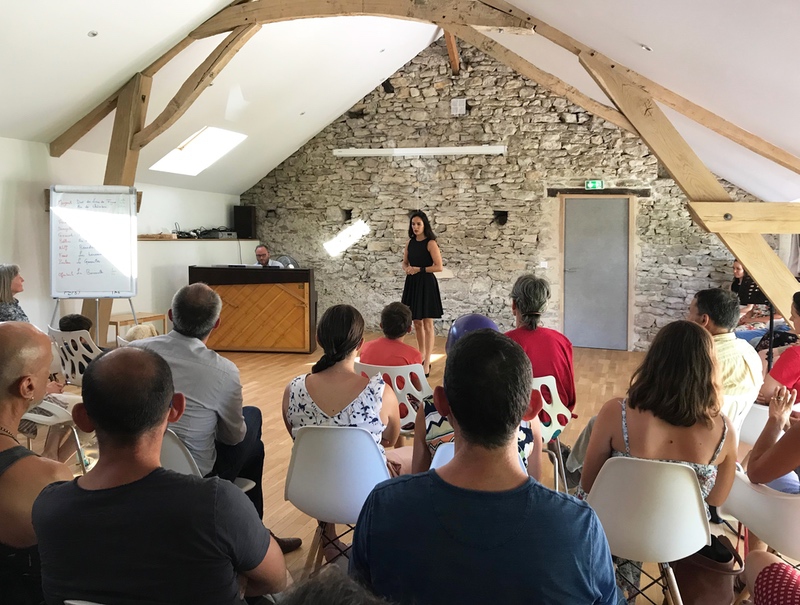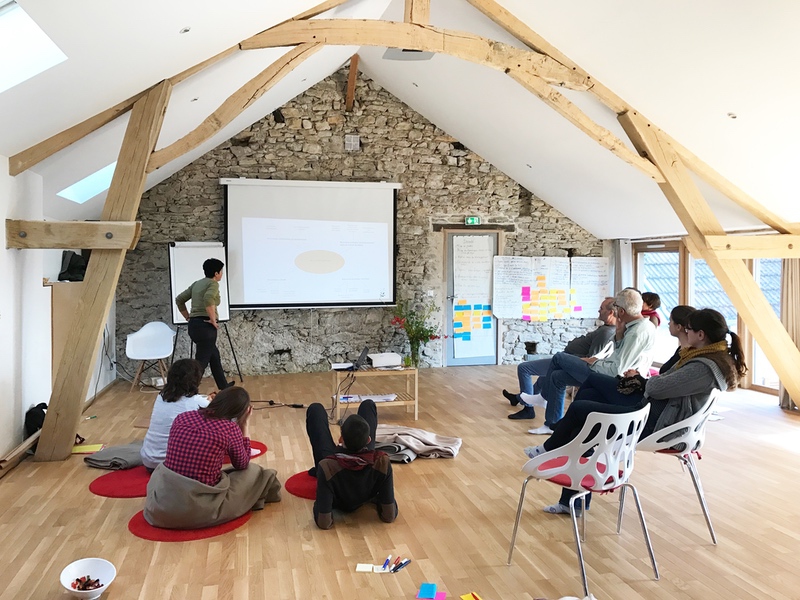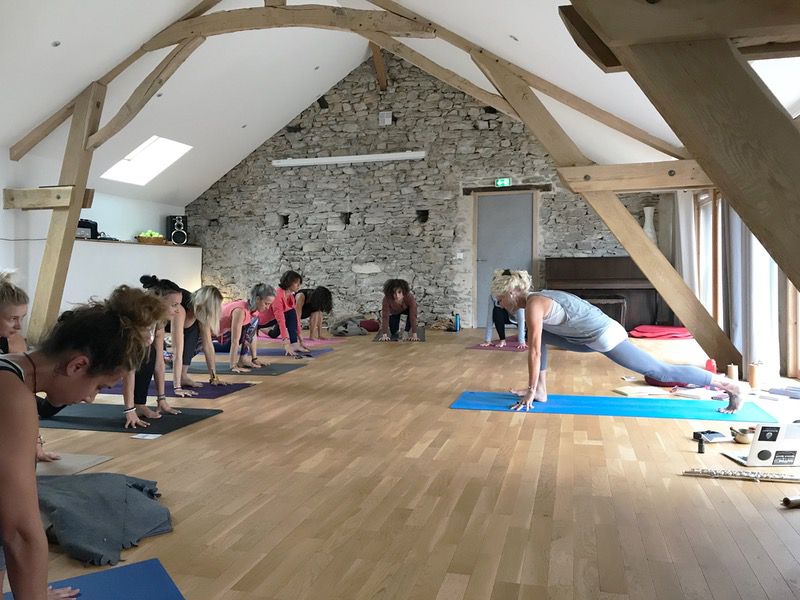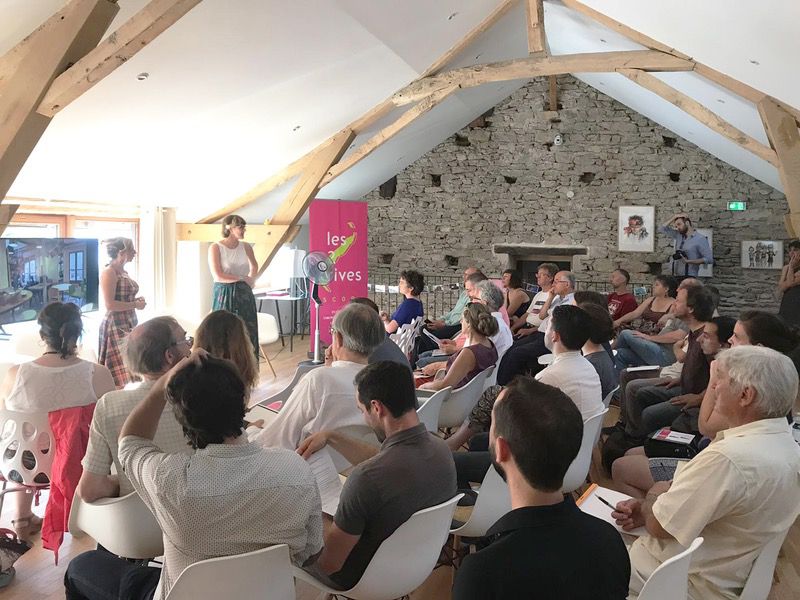 A 35 m2 room
The Tour Saint André which has retained its 18th century décor can be configured in a square, U shape etc. to accommodate 16 people. The room is equipped with a 147 cm screen.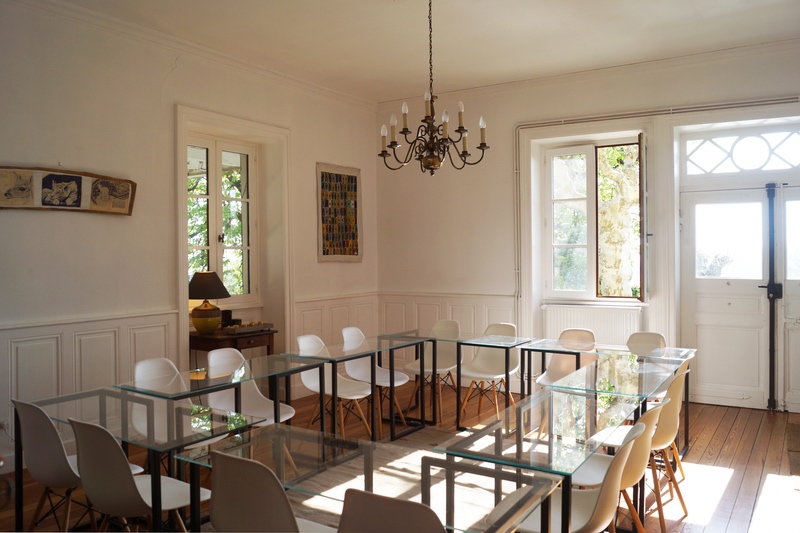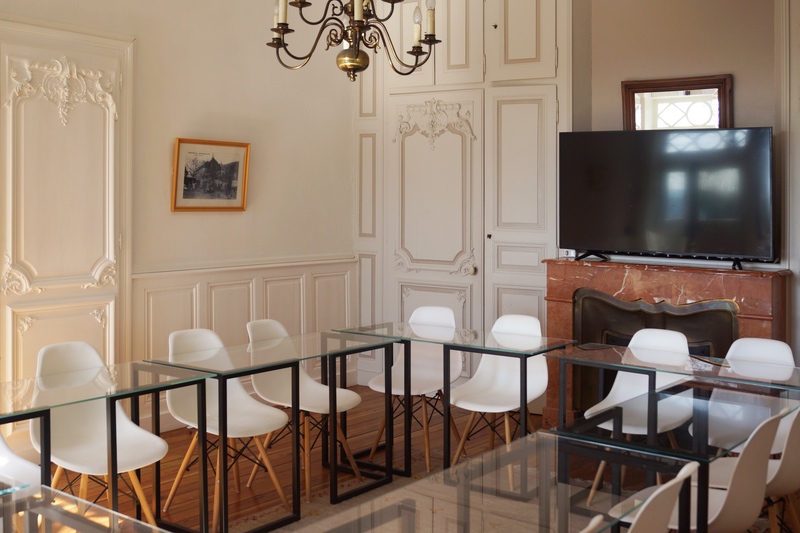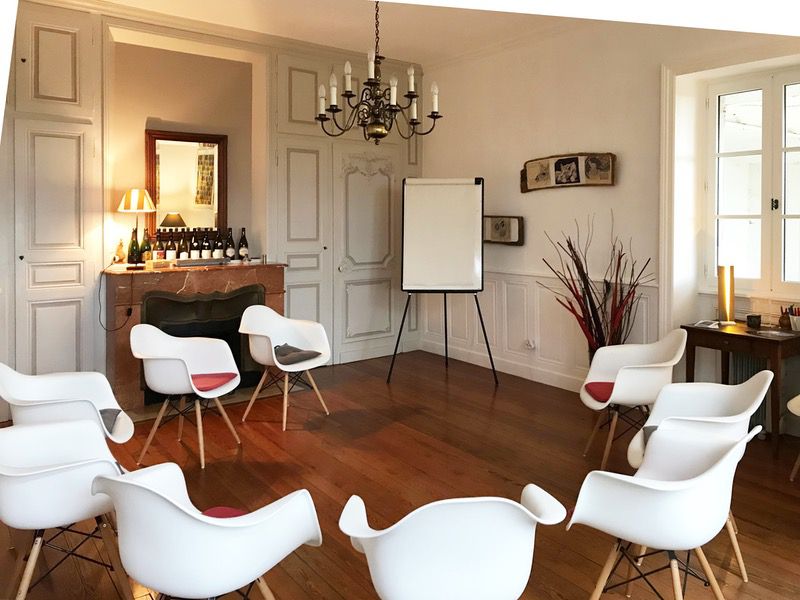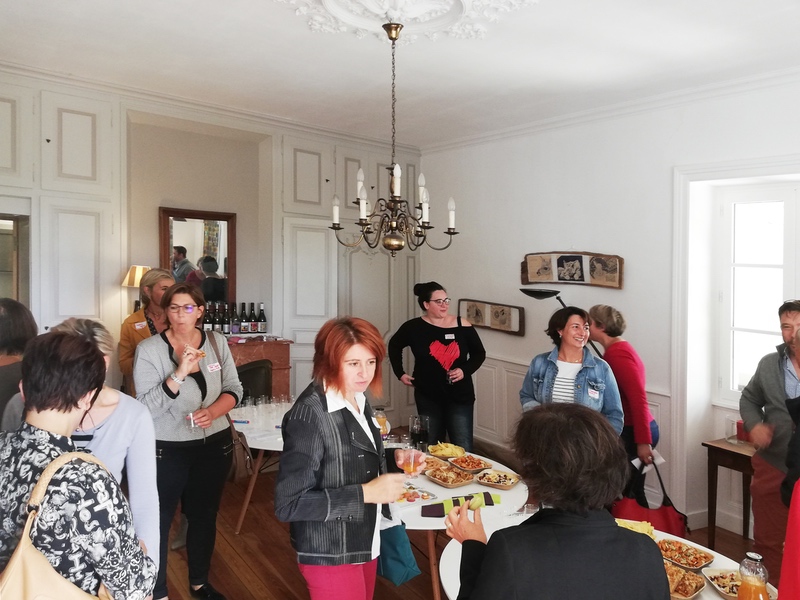 The Salon-Tisanerie anchors the house and opens onto a terrace. The space is intended for moments of relaxation where guests can unwind on sofas, enjoy the herbal tea bar, and continue inspiring conversations.
It can also be used as a workspace.