The outdoor spaces surrounding La Tour d'Oncin create an ideal space for relaxation, contemplation or discussion.
TERRACES
Two very different terraces extend the interior spaces: one terrace provides a bucolic dining space under the shade of hundred-year-old plane trees; the other extends the lounge, providing a space for fresh air, contemplation, and discussion. Both terraces offer striking panoramic views of the Alps and the Dauphiné.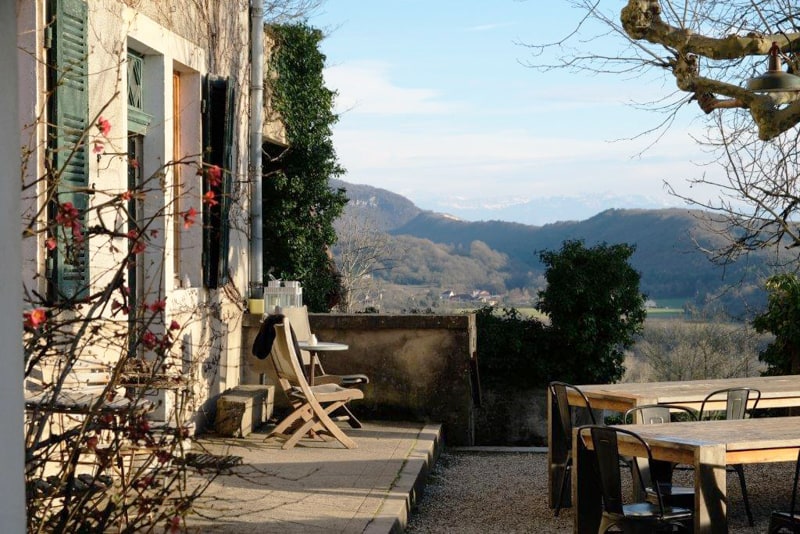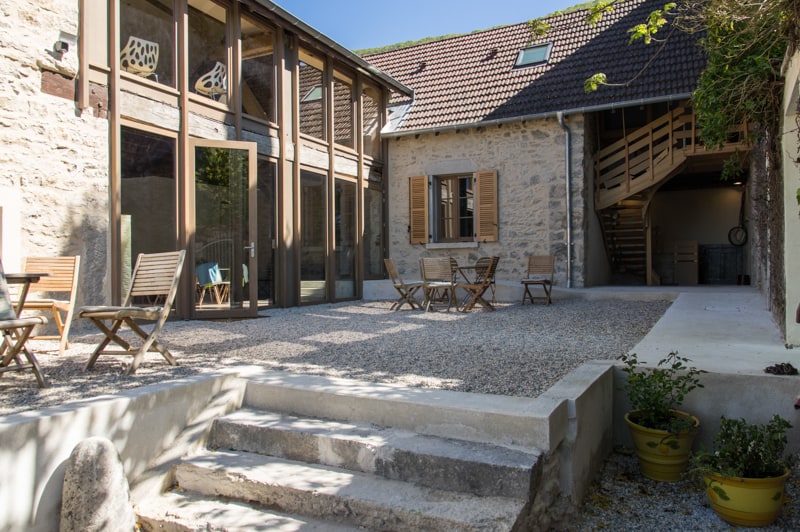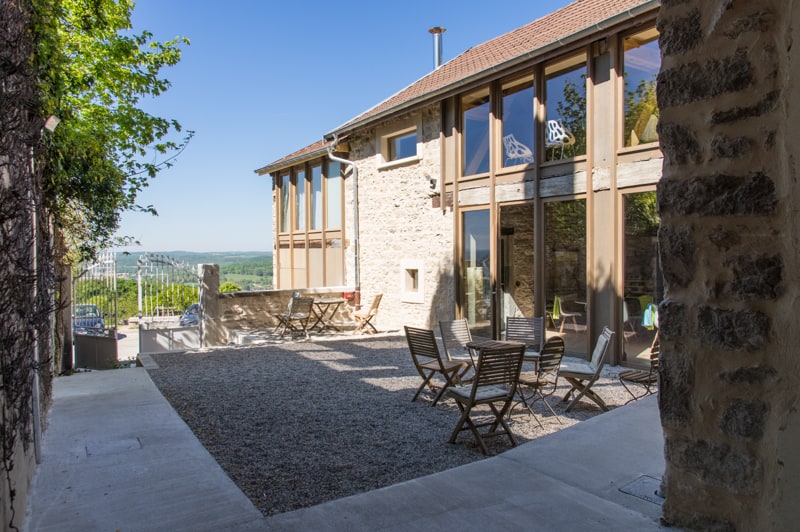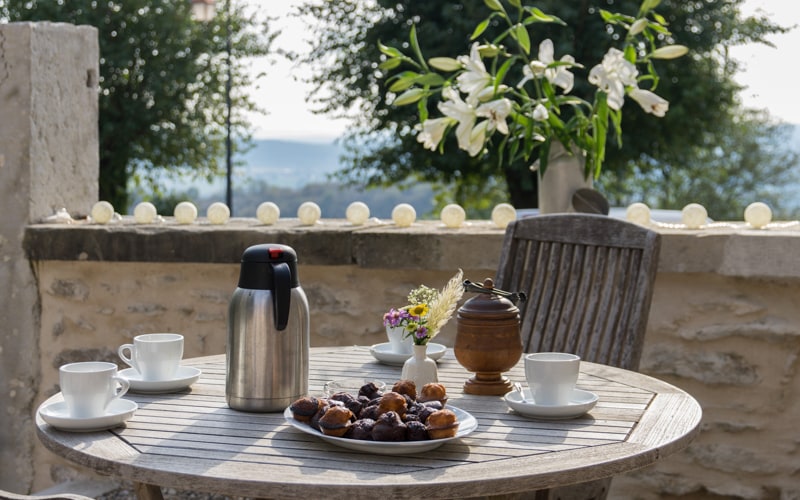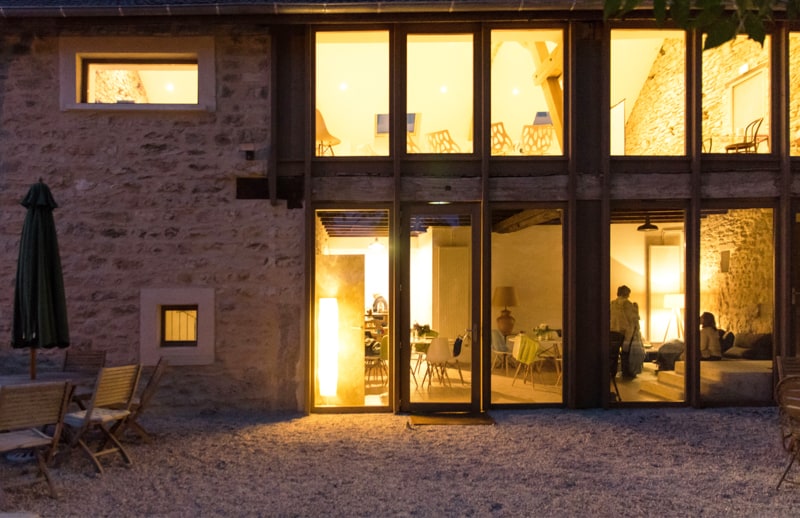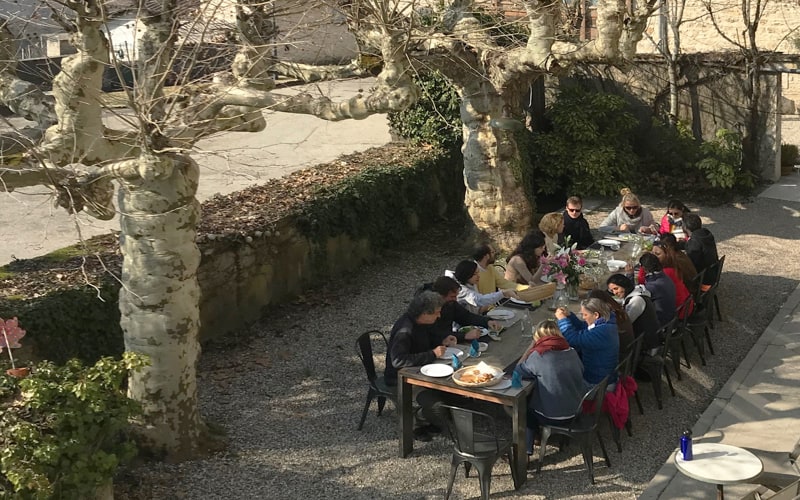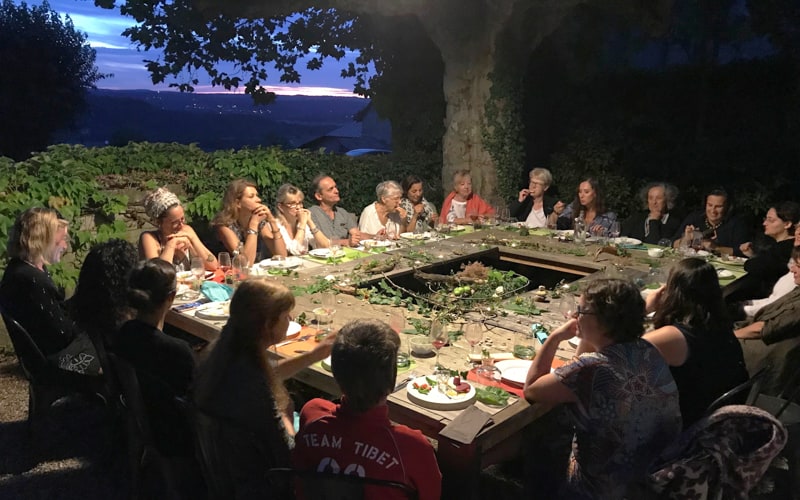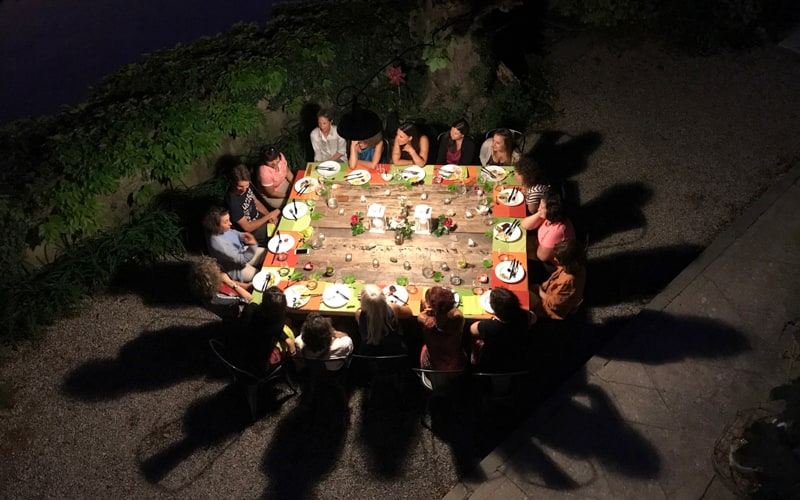 A CONSIDERED GARDEN
WITH VIEWS OF THE LIMITLESS HORIZON
(under redesign)
The landscape architecture features the infinite horizon in three sequences:
Initially, majestic chestnut trees provide a cooling shade.
Secondly, grassy terraces create an excellent environment for relaxing in deck chairs, taking in the views, or star gazing.
The third sequence features a large wooden platform, perfect for enjoying outdoor activities while a refreshing mist from cane trees cools you down. This system has been designed to efficiently manage water use.
A valley filled with aquaphilic plants borders the vegetable garden – planted using permaculture design principles and approaches. On the western wall, weathered steel desks offer the possibility of writing, inspired by distant views.
The whole range of plants, herbs, shrubs, and trees is adapted to the microclimatic context to limit watering and treatment while reinforcing local biodiversity.